The Innovation Continues in 2022
Posted on December 16, 2021
---
From groundbreaking nutrient delivery systems and coated technologies to next-generation soil amendments, innovation is at the heart of everything we do.
Featuring our patented Humic Coated Urea (HCU) as a base, Polymer-Coated Humic Coated Urea (PCHCU) offers a significantly extended release profile and allows for a reduction in nitrogen usage.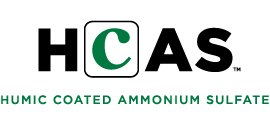 Humic Coated Ammonium Sulfate (HCAS) provides a nitrogen source ideal for cooler months, representing a complementary solution to HCU applied during the warmer, summer months.
Headed to the GCSAA Conference & Trade Show?
Join us during the Trade Show Tee Off for information about our newest products! Attendees receive a hat and are eligible to win one of five Amazon gift cards. Spots are limited. Register now!
February 8, 2022 | 5:15 PM | San Diego, CA
---
© 2021 The Andersons, Inc. All Rights Reserved. PCHCU and HCAS are trademarks of The Andersons, Inc.