Introducing PCHCU™ and HCAS™
Posted on June 01, 2022
---
From groundbreaking nutrient delivery systems and coated technologies to next-generation soil amendments, innovation is at the heart of everything we do.

Featuring our patented Humic Coated Urea (HCU™) as a base, Polymer-Coated Humic Coated Urea (PCHCU) offers a significantly extended release profile and allows for a reduction in nitrogen usage.
• Offers an extended release profile (10 weeks)
• Provides higher plant-available nitrogen compared to other controlled release nitrogen sources
• Increases soil biological activity
• Delivers significantly higher total root length, surface area and volume compared to urea applications alone
PACKAGING
50-lb bags
AVAILABILITY
Late-summer 2022 (US release)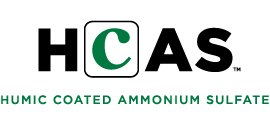 Humic Coated Ammonium Sulfate (HCAS™) offers a cool-weather nitrogen source that acts as a complementary solution to Humic Coated Urea (HCU®) applied during the warmer, summer months. Available in both soluble and spreadable formulations, HCAS can be used on both cool and warm-season turf species.
To learn more about HCAS, click here.

---
---
© 2022 The Andersons, Inc. All Rights Reserved. PCHCU and HCAS are trademarks of The Andersons, Inc.