The Innovation Continues in 2023
Posted on January 06, 2023
---
From industry-leading spreader technology to groundbreaking nutrient delivery systems and next-generation soil amendments, innovation is at the heart of everything we do. 2023 is no exception, and we are extremely proud to introduce our latest innovations.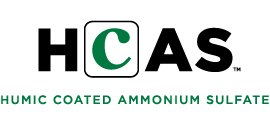 Humic Coated Ammonium Sulfate (HCAS™) offers a cool-weather nitrogen source that acts as a complementary solution to Humic Coated Urea (HCU®) applied during the warmer, summer months. Available in both soluble and spreadable formulations, HCAS can be used on both cool and warm-season turf species.
To learn more about HCAS, click here.


CastAway DG is a natural fertilizer featuring high protein content. With nutrients derived from tea seed meal, this product can reduce the frequency of worm castings on turfgrass.
To learn more about CastAway DG, click here.


This granular fungicide combines two active ingredients, providing broad-spectrum and systemic disease control and suppression.


This all-natural soil amendment contains humic acid, biochar, and a beneficial microbial package.


Oxa-Pro 2G is a selective, pre-emergent herbicide featuring 2% oxadiazon.
---

JOIN US AT THE GCSAA CONFERENCE AND TRADE SHOW
February 6-9, 2023 | Orlando, Florida
Booth #2273
---
---
© 2022 The Andersons, Inc. All Rights Reserved. The Andersons logo is a registered trademark of The Andersons, Inc. HCAS, CastAway DG, Signify DG, and Oxa-Pro 2G are registered trademarks of The Andersons, Inc.