Back to Abrasives and Absorbents Blog
Grit-o'Cobs: Blasting's Best Choice
Posted on April 13, 2022
---
Grit-o'Cobs corn cob is the ideal blasting media for a large variety of jobs, as it is considerably less aggressive and more cost effective than other substrates. Most commonly used for cleaning and prepping wood, aluminum, and fiberglass surfaces, Grit-o'Cobs has been trusted for decades by professionals around the world because of its efficiency, economics, and ease of use.
Blasting and Restoration Professionals have trusted Grit-o'Cobs for decades to simplify their work and ensure customer satisfaction. With special limited-time savings, it's easier than ever to find out why.
The Corn Cob Difference
Made of 100% corn cob, Grit-o'cobs is all-natural, non-toxic and biodegradable
Superior efficiency reduces amount of material required
Decreases labor costs with little or no masking necessary
Softness of material avoids damaging wood and etching glass
Spent material can be repurposed as an absorbent or left as mulch
Why choose Grit-o'Cobs corn cob over other blasting materials?
Jason from Blastmaster Surface Preparation, Inc. (Portersville, PA) explains why he's counted on Grit-o'Cobs for years.
Why do you prefer corn cob over other blasting media for home restoration and maintenance jobs?
Cob is our preferred blast media first and foremost because it is lightweight, making it easier to handle and work with. It's also soft, so it removes finish without excessive damage to logs. Finally, it is environmentally friendly, so any product that remains after clean up breaks down and goes back into the earth.
What are some of the advantages of using corn cob?
Corn cob is very light, which makes it easier to transport and load.
Corn cob is softer and less abrasive than glass.
Unlike other blasting medias, corn cob is less dusty and does not leave a residue behind on surfaces.
It is environmentally friendly, so my crew doesn't have to worry about harmful or damaging particles being left behind.
As a completely dry media, there is no wait time between blasting and applying finish.
Grit-o'Cobs in Action
Safer, more effective, and more economically friendly, Grit-o'Cobs is the smarter choice.
Video credit: Blastmaster Surface Preparation, Inc. http://www.cobblastmaster.com/index.html

For More Information
For additional details on Grit-o'Cobs corn cob media or special limited-time savings, contact Angie Winters.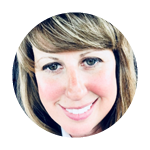 Angie Winters
Angela_Winters@andersonsinc.com
269-567-0146

*Limited time offer available through June 30, 2022.. Discount applies only to Grit-o'Cobs 2040 40-pound bags and is not available on Grit-o'Cobs 2040 in bulk bags or other products from The Andersons. Sale price calculated based on customer's current list price. Product ships in 40-pound bags, 48 bags per pallet. Offer available on full-pallet quantities only.
---
© 2022 The Andersons, Inc. All Rights Reserved. Grit-o'Cobs is a registered trademark of The Andersons, Inc.