Update From The Field: Weeds, Insects, and Diseases, Oh My!
Posted on August 06, 2020
---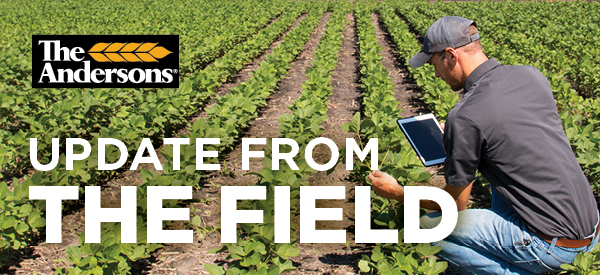 Just as in the "Wizard of Oz", our three heroic adventurers thought they were "out of the woods, out of the dark, and out of the night" and into safety because they could see the Emerald City. Even though harvest is in sight, we still need to be vigilant and keep an eye on both our corn and soybean plants.
Late season weeds can be a nuisance and reduce yield by absorbing vital water and nutrients from the soils. Giant ragweed, waterhemp, and Palmer amaranth are three weeds that can pop up late, making harvest difficult, and destroying the yield potential of both corn and soybeans. Controlling bigger herbicide-resistant weeds can be challenging but using a genetically modified hybrid can increase your odds of successful weed control. Using multiple modes of action and layering residual chemicals is your best defense against noxious weeds.
Failure to control large weeds can lead to an insect infestation, Figure 1. Stalk-boring insects might not be exciting, but they can hollow out weeds, preventing herbicides from translocating to the roots. Soybean aphids, Figure 2, can fly into a soybean field and suck the living juices out of the plant.Soybean aphids are born pregnant, so their populations can skyrocket very fast.The economic threshold for treatment to be warranted is 250 aphids per plant. Soybean cyst nematodes (SCN) can affect the soybean crop in a couple of ways.SCN are the number one threat to soybean yields around the world. There is no treatment currently available for SCN. The best way to combat SCN is to test the soil for them and mark the fields with high SCN numbers. Next planting season prepare by planting with a seed treatment to minimize the damage caused by SCN. An easy way to determine where to pull soil samples for the SCN test is where you find sudden death syndrome (SDS) in your soybean fields. These microscopic parasites not only retard growth of the soybean plant, SCN can also vector the fungus that causes SDS.

Figure 1: This picture was taken north of Logansport, Indiana, in July 2020. It shows a stalk-boring insect hollowing out a giant ragweed plant. This prevents most herbicides from translocating to the roots, allowing the weed to live another day.
Figure 2: This picture, taken July 2020 by Greg Myers, east of Waterloo, Indiana, shows soybean aphids attacking a soybean leaf. The economic threshold is 250 aphids per plant. If the plant has 10 leaves, that is only 25 aphids per leaf. This leaf has 30 aphids attacking it.
Sudden death syndrome is not the only fungal disease we need to be on the lookout for in the waning days of summer. Frogeye leaf spot is a disease that presents as lesions on the leaf tissue of the soybean plant. These lesions resemble an eye of a frog and can be a devastating leaf tissue disease if left unchecked, Figure 3.
Figure 3: This picture was taken near North Manchester, Indiana, in August 2017, showing the distinct "frogeye" shaped lesion that develops on the leaf tissue of a soybean plant after being infected by Frogeye leaf spot.
Corn diseases are plentiful this year as well. Gray leaf spot is developing early and spreading rapidly. It is imperative to control the disease to below the leaf ear as much as possible. Field trials at the Walton, Indiana, plot in 2019 show up to a 15% decrease in yield if gray leaf spot is not controlled. A 220 bu/ac corn crop sounds like a home run, until we checked the treated area where the same variety yielded 250 bu/ac.
While we are trying to protect the yield with herbicides, fungicides and pesticides, it is also important to be thinking about increasing yields with a foliar fertilizer. Over Pass® 10-2-10 is a great companion product and should be applied to soybeans during this time. The Walton, Indiana, plot saw an increase of 9 bu/ac last year when Over Pass 10-2-10 was applied at the R3 stage of soybean development, Figure 4. Any of the slow release nitrogen foliar products, Super 25B®, Super 72®, or Over Pass 22-0-2, are great companion products when protecting your corn yields from pests, Figure 5. Contact your local trusted Ag Advisor from The Andersons for more information on rates and timing.
Figure 4: This trial was performed at the Walton, Indiana, plot and shows an increase of over 9 bu/ac when Over Pass SF was applied during R3.


Figure 5: These two trials were performed at both ends of the Corn Belt and saw an average yield increase of 7.26 bu/acre when Over Pass 22-0-2 was applied.
FOR MORE INFORMATION:
Please complete the form, and we'll get you in touch with your Territory Manager from The Andersons.
---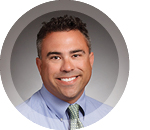 Dave Dyson is a regional agronomist for The Andersons' Farm Centers which are located throughout Ohio, Michigan, and Indiana. He is an Indiana native and grew up on a dairy farm in Miami County. A graduate of Purdue University with a degree in Crop & Soil Science, Dave has a deep knowledge of various agronomic topics and is committed to helping growers improve their crops. If you have any questions, Dave can be reached at david_dyson@andersonsinc.com.
© 2020 The Andersons, Inc. All Rights Reserved. Over Pass, Super 25B, and Super 72 are registered trademarks of The Andersons, Inc.