Update from the Field: Mineralization, Your Friend and Mine
Posted by Dave Dyson, Agronomist on November 12, 2020
---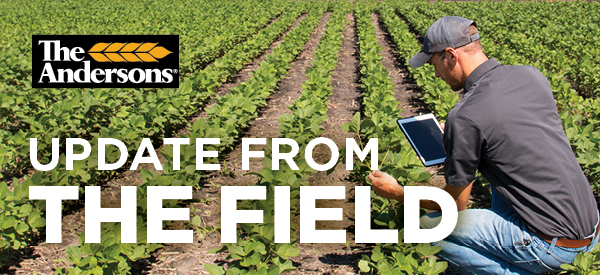 Stalk residue can be a major source of problems for growers during the spring planting season. Corn stalks can cause havoc to planters or drills. The excess cellulose and stalk residue can puncture tires, create voids in the seed trench, interfere with tillage work, be destructive to machinery, and restrict soil to seed contact, Figure 1. Crop residue not only causes issues with next year's seed bed, it can also tie up nutrients that may not be released until after the crop's needs are satisfied.
Figure 1: Too much unmineralized residue can cause planting issues next year. This picture showing "hair-pinning" by the planter's seed openers was taken on 5/11/18 near LaGrange, Indiana.
When corn stalks come in contact with the soil, soil microorganisms temporarily tie up available nitrogen. This process is called nitrogen immobilization. The microorganisms in the soil exist on a simple diet, and their "meat and potatoes" are carbon and nitrogen. The soil microorganisms are not only restricted to digest these two elements, but they want them in a particular ratio of 11-parts carbon and 1-part nitrogen. Most crop residue that is returned to the soil has a high carbon to nitrogen ratio, meaning it contains more carbon and less nitrogen. The higher or wider the carbon to nitrogen ratio, the higher amount of nitrogen will be immobilized. The nitrogen is not tied up or immobilized forever, and eventually the nitrogen will be released back to the soil. This happens upon the death of the soil microorganisms, a process called mineralization. In other words, nitrogen within the residue remains tied up or immobilized until decomposition is complete. At that time, the nitrogen is released by soil microorganisms through mineralization and can be available in the soil profile.
Mineralization is the key to recycling all the tied-up nutrients in the residue back into the soil in a form the plant can easily take up. Approximately 50 pounds of crop residue is produced for each bushel of corn harvested. This means a 200-bushel corn crop produces 4.73 tons of residue which ties up valuable nutrients in the soil. If we use the soil microorganisms to mineralize these nutrients, we run the risk of tying up a huge amount of nitrogen.
Bio Reverse™ contains a powerful consortium of all natural, proprietary microorganisms that are designed to break down crop residue without the need of incorporation into the soil. Bio Reverse does not require contact with the soil to accelerate the mineralization of stalk residue. For fall application, Bio Reverse can be tank mixed with an herbicide application, thus reducing application cost and number of trips across the field.
In conclusion, as harvest progresses and the amount of crop residue left in the field becomes apparent, it may be common to worry about disease control, equipment damage, and next year's seed placement. Do not think about 2020's crop residue as an anchor weighing down next year's crop yields, but as a resource from which we can mine and mineralize valuable nutrients. With $100/ac or more in nutrients tied up in this year's residue, using the right product can help you turn this valuable resource into an advantage.
FOR MORE INFORMATION:
Please complete the form, and we'll get you in touch with your Territory Manager from The Andersons.
---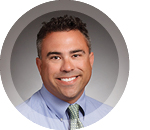 Dave Dyson is a regional agronomist for The Andersons' Farm Centers which are located throughout Ohio, Michigan, and Indiana. He is an Indiana native and grew up on a dairy farm in Miami County. A graduate of Purdue University with a degree in Crop & Soil Science, Dave has a deep knowledge of various agronomic topics and is committed to helping growers improve their crops. If you have any questions, Dave can be reached at david_dyson@andersonsinc.com.
© 2020 The Andersons, Inc. All Rights Reserved. Bio Reverse is a trademark of The Andersons, Inc.