Update from the Field: Double Down for Better Yields
Posted by Dave Dyson, Agronomist on November 20, 2020
---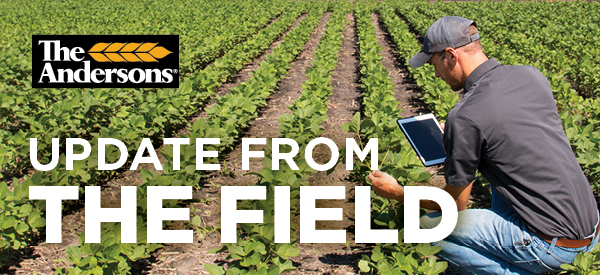 Back in my childhood I remember the Wrigley's commercials on TV, playing off the idea that you could "Double your pleasure, double your fun with Doublemint Gum. Sometimes a combination of fertilizers has a synergetic effect and will show more of a yield response together than when applied separately. Great results have been seen when adding either fulvic acid or microorganisms to starter fertilizer, Figures 1 & 2. What would be the yield possibilities if we doubled down and applied both a fulvic acid and microorganisms with a high quality, low-salt starter fertilizer in-furrow?


Figure 1: MicroCarb has been a proven winner as a starter additive year after year!
Figure 2: After harvest, Bio Pass resulted in a strong yield increase in last year's trials.

What are soil microorganisms, and how can they increase yield in a crop production field? Soil microorganisms can be separated into five different soil microbial communities. These communities are bacteria, actinomycetes, fungi, algae,and protozoa. Most of these microorganisms are not only beneficial to production crops, but also are a necessary part of the natural mineralization process. Certain bacteria are needed in the soil to help make fertilizer more efficient. Most fertilizers applied to the soil are not readily available to a growing seed or plant. This is where the soil microorganisms come into play; they can digest, break down, and convert fertilizer put in the ground into usable nutrients that the seed or plant can use.
Problems may start to arise when trying to introduce more beneficial microorganisms to the soil as an amendment. Starter fertilizer is the best delivery system to introduce beneficial microorganisms to early seedlings. Unfortunately, most beneficial soil microorganisms do not like harsh, low water starter environments or pH ranges that are too far from neutral. Once beneficial microorganisms are introduced to the root zone, how can we promote their growth to allow them to propagate enough to increase the fertilizer's efficiency? These concerns are why so much inconsistency is seen when using microorganisms with fertilizer.
The Andersons' Bio Pass™ has eight different microbial strands of root enhancing, non-pathogenic bacteria. The bacterium in Bio Pass are sporulated so they can survive in fertilizer for up to two years and will not become active until coming into contact with moisture in the soil. Bio Pass is a specialized blend of bacteria that works together in the soil to increase nutrient mineralization. To help proliferate the bacteria and increase the mineralization process, consider also adding MicroCarb® to the starter. The fulvic acid in MicroCarb will feed and propagate the bacterium, allowing Bio Pass to be more efficient in mineralizing critical nutrients for the seedling's needs. Replicated trials have shown a synergistic response by adding both Bio Pass and MicroCarb to the starter, Figure 3.
Figure 3: In a replicated 2020 study outside Coldwater, Michigan, the combination of a high-quality starter, MicroCarb, and Bio Pass outperformed the check by over 30 bu/ac. Providing a food source for the microorganisms increased the bacteria's population and the efficiency by which the bacteria mineralize soil nutrients in the soil.
In conclusion, double your bacteria and double your mineralization power by adding both MicroCarb and Bio Pass to your high quality, low-salt starter fertilizer from The Andersons. Increasing the speed and the amount of nutrients entering the seedling are the keys for a successful crop. The plant will emerge faster, pollinate sooner, and dry down quicker, creating the perfect trifecta for higher yields.
FOR MORE INFORMATION:
Please complete the form, and we'll get you in touch with your Territory Manager from The Andersons.
---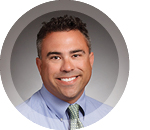 Dave Dyson is a regional agronomist for The Andersons' Farm Centers which are located throughout Ohio, Michigan, and Indiana. He is an Indiana native and grew up on a dairy farm in Miami County. A graduate of Purdue University with a degree in Crop & Soil Science, Dave has a deep knowledge of various agronomic topics and is committed to helping growers improve their crops. If you have any questions, Dave can be reached at david_dyson@andersonsinc.com.
© 2020 The Andersons, Inc. All Rights Reserved. Bio Reverse is a trademark of The Andersons, Inc.