Update from the Field: Featherweight Corn
Posted by Dave Dyson, Agronomist on October 12, 2021
---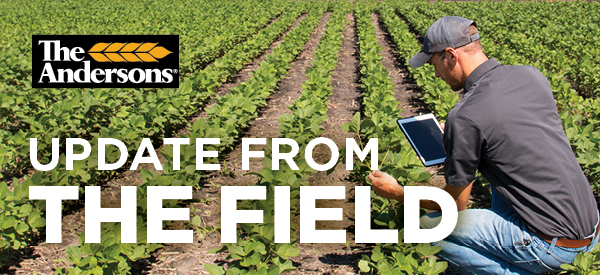 Whether you are fighting in a UFC bout or squaring off in a high school wrestling tournament, individual contenders are matched up by weight classes. Back in my high school wrestling days, we strived to get into a lighter weight class by stressing our bodies through exercise, heat, and limited caloric intake. Corn kernel test weight can be affected negatively in the same way with excessive stress during the grain fill period.
We are looking at a big corn crop this year as growing conditions have been optimal across the Corn Belt. However, we are seeing a lot of corn with a light test weight. Test weight is the measurement of a bushel by weight. The USDA has determined a standard bushel of corn should be 56 pounds per bushel at 15.5% moisture. To demonstrate the impact of test weight, consider this example. A producer harvests 1,000 bushels of corn (one semi-truck load) in volume with a test weight of 54 pounds per bushel. This results in the producer delivering 964.2 bushels to the elevator. With corn priced at $5.00/bushel, that is a reduction of $179 per load based on the standard.
The biggest factor in test weight that a producer has control over is corn plant stress during grain fill. This year, diseases like tar spot, grey leaf spot, and northern leaf blight stressed the corn in many regions during grain fill. In the impacted areas, the crop was so stressed by disease that the plants completely shut down, similar to what happens following a frost event. As a result of the corn crop shutting down early, the kernels are lighter than normal this year. A $30/ac application of fungicide during the reproductive stage of the corn plant's life can reduce the stress caused by these diseases. For every 1-point increase in test weight, the value of the crop increases $90 per semi-truck load.
Another cause of stress during grain fill is nutritional deficiency. Once the corn plant switches from the vegetative to reproduction growth stages, two nutrients become in high demand, boron and sulfur, Figure 1. Piggy-backing Over Pass® 22-0-2 with sulfur and boron with your fungicide application will help prevent nutrient deficiency stress during the grain fill stage.

Figure 1: This chart by Bio Minerals Technologies shows a dramatic increase in sulfur uptake during the reproductive stages. Having an ample amount of boron is critical during the reproductive stage. Boron and sulfur are immobile in the plant, so a foliar application during critical times is important.
In conclusion, stress during the reproductive stage is one of the main contributors to low test weight of the corn kernel. Stress may come in different ways from pests to nutritional deficiencies but controlling and reducing stress is the key to success. A fungicide will protect the yield the corn plant has built all season while The Andersons' nutritional products will add yield by providing needed nutrients during critical growth stages of the corn plant. If you have questions about a strategy to control stress in your 2022 corn crop, contact your local trusted Ag Advisor from The Andersons.
FOR MORE INFORMATION:
Please complete the form, and we'll get you in touch with your Territory Manager from The Andersons.
---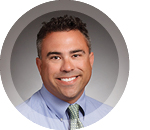 Dave Dyson is a regional agronomist for The Andersons' Farm Centers which are located throughout Ohio, Michigan, and Indiana. He is an Indiana native and grew up on a dairy farm in Miami County. A graduate of Purdue University with a degree in Crop & Soil Science, Dave has a deep knowledge of various agronomic topics and is committed to helping growers improve their crops. If you have any questions, Dave can be reached at david_dyson@andersonsinc.com.
© 2021 The Andersons, Inc. All Rights Reserved. Over Pass is a registered trademark of The Andersons, Inc.