Update from the Field: Sticker Shock
Posted by Dave Dyson, Agronomist on December 09, 2021
---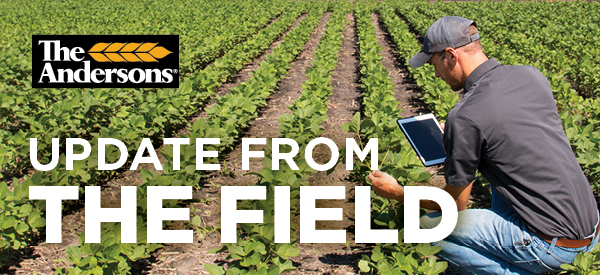 As dry fertilizer prices continue to skyrocket, some growers are experiencing sticker shock and asking if they can afford to apply fertilizer for the 2022 crop. My response back to these growers is, "Can you afford not to apply fertilizer?!" Today's corn and soybean prices are above $5/bu and $12/bu, respectively. At these levels, a few bushels can be the difference between disaster or success. For growers to maximize their ROI, we need to push for every bushel, and cutting a proven fertility program is not planning for success.
Most corn planted in 2022 will follow a soybean rotation. The majority of soybean yields in the area I cover ran between 60-80 bu/ac. If we use those figures and reference Purdue's crop nutrient removal chart, Figure 1, those fields removed between 140-180 lb/ac of Potash and 100-125 lb/ac of MAP. Next year's 200-bushel corn crop, will remove 100 lb/ac of Potash and 140 lb/ac of MAP. You can see if we cut out our fertilizer program, we are digging a hole faster than we could ever recover.

Figure 1: This chart from Purdue University shows the crop nutrient removal rates for several crops.
My suggestion is to not cut fertilizer programs but use fertility dollars more wisely. Still put some dry nutrients on as a "plow down" but look at ways to apply more available nutrients closer to the seed. The Andersons has fertilizer products that are 100% available to the crop and can be applied directly to the seed during planting. When used in conjunction with Precision Planting's FurrowJet, application rates can be increased without increasing risk of germination issues. Once growers are equipped to apply fertilizer in-furrow, additional products like fulvic acid and microorganisms can be added. The Andersons' MicroCarb® is a fulvic acid product that can be easily mixed with a high-orthophosphate fertilizer. This Beck's PFR Proven™ product can boost native microorganism populations by providing a food source while carbon chelating nutrients, swiftly moving them up and into the plant. If you're looking to add microorganisms to help build populations of beneficial organisms at the time of planting, consider adding Bio Pass® to your tank mix. Bio Pass® contains eight strains of beneficial microorganisms that will rapidly mineralize tied up nutrients around the seed, allowing more nutrients to become available, Figure 2.

Figure 2: This chart shows the results for The Andersons' Walton, IN corn plot. Each experiment was planted randomly and replicated 3 times. UTC stands for untreated check, Season Pass applications were applied in-furrow, and the 19-17-0 applications were applied 2x2.
In conclusion, with commodity prices elevated, this is not the time to be cutting back on fertilizer products proven to increase yield. As the supply chain tightens and the price of fertilizer keeps climbing, use products that will give you the most bang for your buck. You may have nutrients in your soil but not in a useable form. Apply products that will allow those nutrients to be used by the crop. Contact your local Trusted Ag Advisor from The Andersons for more information on in-furrow nutritional products.
FOR MORE INFORMATION:
Please complete the form, and we'll get you in touch with your Territory Manager from The Andersons.
---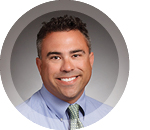 Dave Dyson is a regional agronomist for The Andersons' Farm Centers which are located throughout Ohio, Michigan, and Indiana. He is an Indiana native and grew up on a dairy farm in Miami County. A graduate of Purdue University with a degree in Crop & Soil Science, Dave has a deep knowledge of various agronomic topics and is committed to helping growers improve their crops. If you have any questions, Dave can be reached at david_dyson@andersonsinc.com.
© 2021 The Andersons, Inc. All Rights Reserved. Bio Pass, MicroCarb are registered trademarks of The Andersons, Inc. PRF Proven is a trdemark of Beck's Hybrids