Update from the Field: Starters, Reloaded
Posted by Dave Dyson, Agronomist on January 07, 2022
---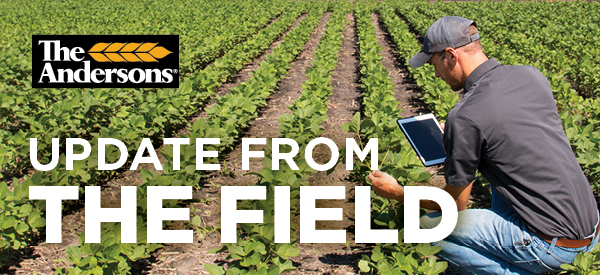 My boys and I are big movie buffs. Over Christmas break we saw the new Matrix movie, "The Matrix Resurrections". The main theme of The Matrix movies is everyone has the individual responsibility to choose between fate and free will. In the movie, they demonstrate the decision by swallowing a red or blue pill. This reminded me of the starter fertilizer debates I have with friends across the industry. Some say starter fertilizer is only for show and it never has a positive ROI; others see the actual value in their own fields, and we continue to demonstrate it in 3rd party and in-house replicated field trials.
A few years ago, the spring weather didn't cooperate and the ground never dried out enough to plant in April or May. Consequently, most corn acres, including our Walton, Indiana plot, did not get planted until the first week of June. As the month of June started, I was at my wits' end, complaining to my colleagues that this year's data was going to be a wash, no pun intended. However, I pushed forward and planted the plot on June 8, putting The Andersons' starter fertilizers and additives to test in warm soils.
Even in the warm June soils, The Andersons' high quality, low salt starters placed in furrow at planting shot the corn out of the ground fast, Figure 1, providing a quicker supply of sunlight. This translated to pollination occurring 10 days sooner, Figure 2. This may not sound like much of a difference but in a compressed year with limited growing degree days, everyday counts! Once harvest started, we saw a decrease in grain moisture where the starter was applied, Figure 3. It's important to factor drying cost when evaluating the starter advantage. Lower moisture means gas bill savings and quicker turn around at storage facilities. When all was said and done, the yield advantage was over 7 bushels per acre, Figure 4.


Figure 1: This picture was taken June 28, 2019, at the Walton, IN corn plot. The picture on the left has no starter applied and is reduced in height due to the later emergence.
Figure 2: This picture was taken on August 3, 2019, at the Walton, IN Corn Plot. This is the same picture from above, just later in the season. The crop on the left is behind due to later emergence from the lack of starter.
Figure 3: This graph shows the difference in gain moisture during harvest at the Walton, IN corn plot. The replications that received starter were dryer than the replications that did not receive starter. This can translate into big money in years that gas is expensive.
Figure 4: This graph highlights the yield difference between the starter trials and the UTC at the Walton, IN corn plot.
Just like in the Matrix movie series, we are a few years down the road and The Andersons' starter fertilizer is reloaded with carbon and microorganisms. Our go-to carbon product in liquid starter fertilizer is MicroCarb®. This product is a clean fulvic acid with a few micronutrients. MicroCarb provides a food source to the microorganisms, boosting populations while carbon-chelating vital nutrients and quickly transporting them up and into the plant. The Andersons' microorganism product is Bio Pass®. This product contains 300 billion CFUs per pint. The 8 strains of naturally-occurring soil bacteria will stay dormant/viable in fertilizer. Once introduced to soil moisture, they come out of sporulation and start to double their population every 45 minutes. The past two growing seasons, we have documented a nice return on investment when these two products have been added to our high quality, low salt fertilizer, Figure 5.
Figure 5: This graph shows the yield difference between the starter trials with MicroCarb and Bio Pass and the UTC at the Walton, IN corn plot.
In conclusion, in a year where fertilizer is priced high and in low supply, place your fertilizer as close to the seed as possible and load it up with profit-making additives. Carbon and microorganisms can be beneficial starter additives if you use the correct products. If you have questions about carbon or microorganisms, contact your local trusted Ag Advisor from The Andersons.
FOR MORE INFORMATION:
Please complete the form, and we'll get you in touch with your Territory Manager from The Andersons.
---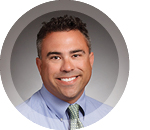 Dave Dyson is a regional agronomist for The Andersons' Farm Centers which are located throughout Ohio, Michigan, and Indiana. He is an Indiana native and grew up on a dairy farm in Miami County. A graduate of Purdue University with a degree in Crop & Soil Science, Dave has a deep knowledge of various agronomic topics and is committed to helping growers improve their crops. If you have any questions, Dave can be reached at david_dyson@andersonsinc.com.
© 2022 The Andersons, Inc. All Rights Reserved. MicroCarb and Bio Pass are registered trademarks of The Andersons, Inc.