Update from the Field: Perfect Placement Proficiency
Posted by Dave Dyson, Agronomist on March 02, 2022
---
As fertilizer prices keep creeping up this spring, the question arises, how can we be more efficient with our inputs without compromising yield potential? One opportunity is to evaluate your starter fertilizer placement.
Placement of starter fertilizer affects how fast the fertilizer can get into the plant and the amount of nutrients taken up. Purdue University shows that you can reduce the amount of phosphorus in a starter if you place it closer to the seed, Figure 1. Planting populations continue to increase, reducing the amount of space the root system a corn plant can occupy due to crowding from neighboring plants. Figure 2 shows a plant population study from Syngenta in Wisconsin that demonstrates the importance of placing a starter close to the seed. High polyphosphate fertilizers contain large amounts of salt, which can be harmful to germination if placed near the seed, especially in soils with a low cation exchange capacity (CEC) or in dry soil conditions. If 1,000 plants per acre do not emerge due to high salt content, the difference will not be noticed if scouting from the road in your pickup truck. However, at harvest, this reduction in population will result in a 7 bu/acre decrease. That can be around a $42/acre mistake in the current corn market!


Figure 1: Dr. Wilcox of Purdue University reported that 5lbs/acre of phosphorus banded with the seed was equivalent to 20lbs/acre of phosphorus two inches under the seed
Figure 2: This plant population study from Syngenta in Fond du Lac, Wisconsin shows a decrease in root size when plants are planted at a higher population. When this happens, the roots are not reaching the 2x2 fertilizer applied.
The Andersons offers a variety of low-salt, high quality in-furrow starter products that if used at the 3-5 gal/acre rate will perform just as well as 15-20 gal/acre of a high polyphosphate product in a 2x2 application. With a low-salt starter, there is little concern for corrosion on planting equipment due to spillage of product. In-furrow application equipment offers a few benefits as well. There are few moving parts to break down or service with an in-furrow applicator. If upgrading from a 2x2 system and original starter tanks are kept, you will be able to plant 3 to 4 times longer before refilling with starter. This can save valuable time during the spring planting rush.
In conclusion, using an in-furrow starter fertilizer can save time and maintenance on the planter. It will also provide an opportunity to add micronutrients, carbon, and biologicals directly to the seed using the fertilizer as a carrier. These products added to a starter fertilizer solution can drastically improve the efficiency of applied products and provide additional benefit to the corn crop, Figure 3. If you have any questions about products or rates, contact your local Trusted Ag Advisor from The Andersons.
Figure 3: This chart shows a replicated study at the Walton, Indiana corn plot. When Bio Pass® was added to Season Pass with MicroCarb, yield was increased by 12.94 bu/acre compared to starter alone.
FOR MORE INFORMATION:
Please complete the form, and we'll get you in touch with your Territory Manager from The Andersons.
---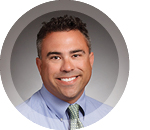 Dave Dyson is a regional agronomist for The Andersons' Farm Centers which are located throughout Ohio, Michigan, and Indiana. He is an Indiana native and grew up on a dairy farm in Miami County. A graduate of Purdue University with a degree in Crop & Soil Science, Dave has a deep knowledge of various agronomic topics and is committed to helping growers improve their crops. If you have any questions, Dave can be reached at david_dyson@andersonsinc.com.
© 2022 The Andersons, Inc. All Rights Reserved. Bio Pass, Season Pass, and Bio Pass are registered trademarks of The Andersons, Inc.