Update from the Field: The Early Bird Gets the Worm
Posted by Dave Dyson, Agronomist on April 21, 2022
---
It is difficult to estimate the best date to begin planting, and this year is no exception. In most years, the earlier a crop is planted the higher and drier the yields will be. However, in a year with exceptional weather and outstanding growing conditions, the planting date does not have a significant impact on yield. Two years in recent history that stick out to me are 2012 and 2019. These years received different weather conditions in the spring which resulted in different yields at harvest.
During the spring of 2012, both the weather and ground conditions were perfect. Most growers had all corn acres planted before the end of April. If you subscribe to the theory that yield is determined by planting date, 2012 should have been a bin busting year. Unfortunately, it was one of this nation's largest negative deviations from trend line yields. Conversely, 2019 was the worst start to the spring season I have experienced. With long lasting cold weather and constant drizzle, the ground never dried out until late May. Most growers planted their corn crop in the first week of June. Even with 2019's late start to the planting season, the ending national average was right in line with trend yields, Figure 1.


Figure 1: Annual U.S. corn grain yields and historical trends since 1866. https://www.agry.purdue.edu/ext/corn/news/timeless/YieldTrends.html
There are many variables that contribute to a "bad" or "good" cropping season and planting date is only one of the various factors. Another contributing factor to high yield is to ensure proper nutrition for the crop to thrive. Applying a high-quality, low-salt fertilizer in-furrow with a biological and a carbon food source will provide the crop with what it needs to jump start the growing season. The Andersons has a large portfolio of seed safe, in-furrow fertilizers that are formulated with a carbon food source, such as Season Pass® with MicroCarb®. These products can be easily mixed with a biological product, such as Bio Pass®. These products are clean, seed safe, and user-friendly with no troublesome pre-mix instructions or time limitations on application.
In summary, providing adequate nutrition to the seedling at planting will ensure a great start to the season. If you have any questions on products, additives, or rates for our high-quality, low-salt starter fertilizers contact your Trusted Ag Advisor from The Andersons.
FOR MORE INFORMATION:
Please complete the form, and we'll get you in touch with your Territory Manager from The Andersons.
---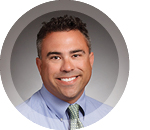 Dave Dyson is a regional agronomist for The Andersons' Farm Centers which are located throughout Ohio, Michigan, and Indiana. He is an Indiana native and grew up on a dairy farm in Miami County. A graduate of Purdue University with a degree in Crop & Soil Science, Dave has a deep knowledge of various agronomic topics and is committed to helping growers improve their crops. If you have any questions, Dave can be reached at david_dyson@andersonsinc.com.
© 2022 The Andersons, Inc. All Rights Reserved. Bio Pass, Season Pass, and MicroCarb are registered trademarks of The Andersons, Inc.