Update from the Field: Ready, Set, …
Posted by Dave Dyson, Agronomist on May 05, 2022
---
As soil temperatures stretch above 50°F, growers are itching to begin planting. Unfortunately, recent rain events and saturated soils across the Midwest have put a damper on most field work that needs to be done to prepare corn fields for planting in a conventional tillage field. If the weather keeps delivering moisture, a few growers may think about switching to a no-till planting option. While this may be an improvement for preventing soil erosion and preserving soil structure, if not done properly, planting into a no-till field can cause a drastic reduction in yield.
In a conventional tillage operation, a grower prepares the ground ahead of planting, making sure the seed bed is nice, smooth, and able to accept the seed. Tillage will "size" last year's residue, allowing the seed to make excellent contact with the soil. A grower who is experienced with planting into a no-till field will be used to managing last year's crop residue and will have the tools to clear away the residue. The planting pass across the field is the most important pass a grower will make in a cropping season. Adequate preparation of the seedbed by managing crop residue is essential for a successful planting pass. If residue gets pushed down into the seed trench and gets "hair pinned" next to the seed, germination can be delayed or stopped all together, Figure 1.


Figure 1: This picture taken in the spring of 2018 demonstrates the destructive nature of hair pinned residue during the planting pass.
If saturated soil in your area has put you behind schedule and it looks like you will not have time to work your fields and size your residue correctly, you may need to make a few modifications to your planter. Installing row cleaners on the front of the planter will move last year's residue out of the way so the seed openers will have no obstructions. Figure 2 shows the pneumatic row cleaners that are installed on The Andersons' plot planter. Being pneumatic, the down pressure is easily adjusted to fit the field conditions. As we were planting the research plot in Coldwater, Michigan last week into last year's soybean stubble, the row cleaners did the job and allowed the seed to be placed 1.5 inches below the surface into clean soil, Figure 3.


Figure 2: This picture was taken this winter as row cleaners were installed on the research plot planter.


Figure 3: This picture was taken in April 2022 while planting the Coldwater, Michigan corn research plot. It shows the row cleaners doing their job.
In conclusion, no-till is a great option in a wet spring. Reducing tillage passes will reduce the chances of compaction layers developing. To make no-till be successful, you need the right equipment. If you have any questions regarding planting, ask your trusted Ag Advisor from The Andersons.
A note from The Andersons:
Dave Dyson has chosen to pursue other opportunities outside of The Andersons. If you have any agronomic questions, please reach out to your local Ag Advisor, or agronomists Jeff Gilder (jeff_gilder@andersonsinc.com) or Jessica Link (jessica_link@andersonsinc.com).
FOR MORE INFORMATION:
Please complete the form, and we'll get you in touch with your Territory Manager from The Andersons.
---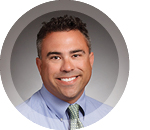 Dave Dyson is a regional agronomist for The Andersons' Farm Centers which are located throughout Ohio, Michigan, and Indiana. He is an Indiana native and grew up on a dairy farm in Miami County. A graduate of Purdue University with a degree in Crop & Soil Science, Dave has a deep knowledge of various agronomic topics and is committed to helping growers improve their crops. If you have any questions, Dave can be reached at david_dyson@andersonsinc.com.
© 2022 The Andersons, Inc. All Rights Reserved.