Update from the Field: Let's Toast Barley
Posted by David Dyson, Agronomist on November 27, 2017
---
The Andersons' Farm Centers have seen a steady decrease in winter wheat acres over the past five years. The only farmers raising wheat now are those looking to tile or apply manure in the following year. There are many reasons as to why winter wheat has fallen out of favor with the Midwestern farmer. These reasons typically revolve around the market encouraging lower acres with pricing. If a farmer could raise a third crop and make a decent profit, he or she would jump in with both feet. Raising another grass crop will break up the weed, insect, and disease pressure in both corn and soybeans.
Barley is a small grain that is planted in the fall, after the hessian fly-free date, and harvested in the early summer. The production of barley is very similar to winter wheat when it comes to fertility and crop protection. However, with malt houses popping up all over the Midwest, the potential future demand for high quality, low protein barley makes it slightly more appealing than wheat. Nitrogen is great for increasing yields, but it can have a negative impact on malting quality barley because protein tends to increase as nitrogen increases. In addition, nitrogen negatively impacts other malting quality traits like friability, beta-glucan content, and amount of malt extract. The industry recommends barley growers apply approximately 70% of the nitrogen that would normally be applied to wheat.
Microbreweries are also opening all over the nation, and this trend is growing fastest in the Midwest. According to Tristan Chan's June 14, 2017, article posted to porchdrinking.com, the microbrewery "industry" has seen a growth by 10% between 2015 and 2016. A 10% growth in an already bubbling market, like beer sales, is extraordinary. Tristan also lists the top five breweries in the nation that have surpassed the 10% growth mark in 2016, and three of those breweries are located in the Midwest. This news, coupled with rumors of a malt house coming to the Coldwater, Michigan, area is starting to make farmers wonder if we could supply these malt houses with local grain. Although wheat, rye, oats, millet, sorghum, rice, and corn have all been used for brewing, barley is the preferred grain for beer. All the color in beer comes from malted barley.
In conclusion, barley could be a good alternative to winter wheat. If a farmer acquires a contract with a malt house, barley acres could be as valuable as corn acres. With a little adjustment in our fertility and crop protection recommendations, Midwestern farmers could be supplying the microbreweries with locally sourced product.
---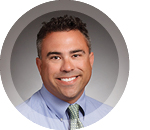 Dave Dyson is a regional agronomist for The Andersons' Farm Centers which are located throughout Ohio, Michigan, and Indiana. He is an Indiana native and grew up on a dairy farm in Miami County. A graduate of Purdue University with a degree in Crop & Soil Science, Dave has a deep knowledge of various agronomic topics and is committed to helping growers improve their crops. If you have any questions, Dave can be reached at david_dyson@andersonsinc.com.
---
Source: https://www.porchdrinking.com/articles/2017/06/14/americas-fastest-growing-breweries-by-volume/