Update from the Field: Future of Agronomy
Posted by David Dyson, Agronomist on February 05, 2018
---
This post may reference products and/or services only available to our Retail Farm Center customers. For more information contact your Territory Manager at The Andersons.
Since November, I have been traveling around to The Andersons Farm Centers and Grain facilities talking about the future of agronomy and agriculture. As of December 2017, the world population is 7.9 billion. The United Nations estimates the world is currently growing at a rate 1.09% per year. If that current rate of growth continues, by 2030 the population will reach 8.5 billion according to United Nation DESA report.
What does the world population have to do with agriculture in the U.S.? We sell our grain on the world market, if the world population increases so will the world demand for our crops. How will the U.S. farmer keep increasing our grain supply, while farmable land and growers themselves decrease? I believe we can overcome these difficulties with three main improvements: technology, sustainable practices and new products.
Technology has come a long way in the past 15 years. Who would have thought we would carry around devices made of glass that could contact anyone in the world and retrieve any information at the touch of our finger tips? The Ag industry is already using GPS guidance for automation in driving field equipment, so the next logical step will be complete automation in spraying, spreading and trucking. Rowbot is a company driving technology in the fields – take a look at their videos of drones running up and down a field of corn.
If we can marry this drone technology with advances in micro application from the University of Illinois or the laser technology Hyperweeding that Harper Adams University is developing, our efficiencies will skyrocket. Tesla came out with an electric semi-tractor at the end of 2017. This is the first step in automation in the trucking industry, with this technology trucks can drive to and from fields unmanned and increasing efficiencies on both the fertilizer supply and farming side.
Sustainable practices that are laid out in the 4R nutrient management plans will be key in preventing runoff of key nutrients. Using the right rate of the right products, in the right place at the right time, will help farmers increase yield while protecting the environment.
New products being tested at The Andersons' test plots are exciting. These products are using live organisms introduced into the cropping system to increase growth and resulting in an increase in yield. More testing is needed before these products come to market, but the initial tests show promise.
In conclusion, the population is increasing and we as the Ag industry have to supply the demand, but first, the industry needs updated farming research. Most of the university research is from the 1970's and 80's. At that time the average corn yields ranged from 80-120 bu/ac with 175 bu/ac seldom exceeded in research studies. According to Gyles Randall from the University of Minnesota, between 1970-2000 corn yields increased by 1.9 bu/ac/yr, between 2000-2009 corn yields increased by 3 bu/ac/yr. If the UN's population predictions are correct, by 2030 we will need to sustain an increase in corn production of 6 bu/ac/yr. Food for thought.
---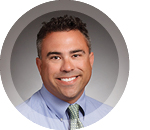 Dave Dyson is a regional agronomist for The Andersons' Farm Centers which are located throughout Ohio, Michigan, and Indiana. He is an Indiana native and grew up on a dairy farm in Miami County. A graduate of Purdue University with a degree in Crop & Soil Science, Dave has a deep knowledge of various agronomic topics and is committed to helping growers improve their crops. If you have any questions, Dave can be reached at david_dyson@andersonsinc.com.
---