Update from the Field: Hold the Salt
Posted by David Dyson, Agronomist on April 11, 2018
---
This post may reference products and/or services only available to our Retail Farm Center customers. For more information contact your Territory Manager at The Andersons.
Every year after planting, questions start about pop-up fertilizer. The questions always occur when there are emergence or germination issues. Before planting gets into full swing, let's get a head start and think about safely applying a high-orthophosphate, low salt starter in furrow - we will leave the high salt starters for the 2x2 placement. Let's get started by talking about the factors affecting fertilizer burn like crop sensitivity, placement, soil conditions, and concentration of fertilizer salts.
Why are fertilizer salts a problem? Excessive fertilizer salts near a germinating seed or seedling root will cause injury. The injury is caused when the concentration of ions in the soil is greater than the concentration of ions within the plant's cells. It's the source-to-sink result - partials will always flow from high to low pressure. The high osmotic pressure created by the fertilizer salts causes water to move out of the plant cells and into the soil. As water moves out of the plant cells, the tissue desiccates and becomes blackened, hence the term fertilizer burn. The result is the eventual death of the plant tissue.
Soil conditions are important and can vary from year to year, this is why injury will occur in one year and not another. Fertilizer salts diffuse away from the band in moist soils and become diluted, reducing the osmotic pressure. When little diffusion takes place in dry soils, the fertilizer remains concentrated with a high osmotic pressure presenting a greater risk to plant injury. Soils with low cation exchange capacity (coarse-textured with low organic matter) have a lesser ability to react with the fertilizer compared to high CEC soils (fine-textured). This means the concentration of fertilizer salts in the soil solution remains high. Fertilizer burn is a bigger issue on sandy, low organic matter soils particularly in dry springs. Soil temperature also plays a role. Roots grow slowly in cold soils when the roots are exposed to the higher concentration of fertilizer for a longer period of time.
Concentration of fertilizer salts is another factor that determines whether or not fertilizer burn occurs. Broadcast fertilizer applications do not often injure seedlings because the fertilizer is dispersed through a large volume of soil. Banded starter fertilizers placed two inches to the side and two inches below the seed are more likely to cause injury than broadcast applications because banded applications are much more concentrated in a small area near the seed. However, at typical starter fertilizer application rates, fertilizer burn from banded starter fertilizer is unlikely. In furrow placed fertilizers are typically applied at low rates but their very close position to the seed allows maximum efficiency for nutrients entering the plant. Unfortunately, this also means they are more likely to cause injury than 2×2 banded applications, because there is little opportunity for the root to grow out of the zone of concentrated fertilizer salts before it dies. The most suitable fertilizers for in-furrow applications will have a low salt index such as the fertilizers in the PureGrade® line.
In conclusion, an in-furrow application will allow for maximum benefit to the plant for fertilizer, micronutrients, insecticides, fungicides, and biologicals. We just need to use a high-orthophosphate, low salt fertilizer like Season Pass® Plus with AVAIL® or GoldStart® so as to not negate the benefit with burned roots.
---
FOR MORE INFORMATION:
Please complete the form, and we'll get you in touch with your Territory Manager from The Andersons.
---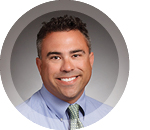 Dave Dyson is a regional agronomist for The Andersons' Farm Centers which are located throughout Ohio, Michigan, and Indiana. He is an Indiana native and grew up on a dairy farm in Miami County. A graduate of Purdue University with a degree in Crop & Soil Science, Dave has a deep knowledge of various agronomic topics and is committed to helping growers improve their crops. If you have any questions, Dave can be reached at david_dyson@andersonsinc.com.
---
GoldStart, PureGrade, and Season Pass are registered trademarks of The Andersons, Inc. AVAIL is a registered trademark of Verdesian Life Sciences.