Update from the Field: El Niño, Nacho Typical Winter
Posted by Dave Dyson, Agronomist and Dani Kusner, Agronomist on October 15, 2018
---
This post may reference products and/or services only available to our Retail Farm Center customers. For more information contact your Territory Manager at The Andersons.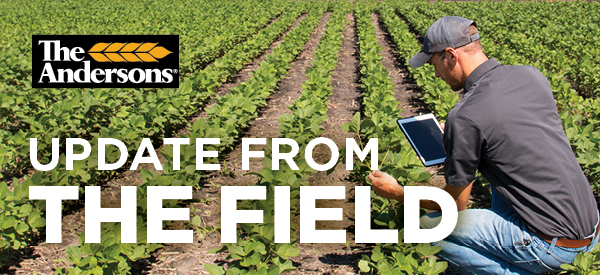 The National Oceanic and Atmospheric Administration (NOAA) confirmed there's a fifty percent chance of an El Niño weather pattern in the U.S. through November. The chances of El Niño conditions increase to about seventy percent by the onset of winter. What does an El Niño winter mean to the Cornbelt, and why should fertilizer dealers and producers care if we have an El Niño winter this year?
El Niño occurs every three to five years, usually lasts nine to twelve months, develops in the late fall or early winter, and usually peaks in January or February. This phenomenon happens when the Pacific Ocean water between South America and the International Date Line rises 0.5°C above its historical average for three months in a row. The greater the departure from normal temperatures, the stronger the phenomenon (figure 1). The change in weather pattern is caused by trade winds in eastern Asia. These trade winds weaken and cause warm water to pile up and migrate towards South America.
Figure 1: By following this chart from NOAA, we can track the Pacific temperature deviations and determine the strength of either La Niña or El Niño.
The strength of El Niño depends on how far that pool of warm water moves eastward. A weak El Niño occurs when the warm water only spreads to the central Pacific, and the water remains cold near South America. This results in a normal winter weather pattern. In a strong El Niño year, the warmer water spreads all the way to the eastern Pacific. This can result in extreme weather systems moving off the ocean and into the southern U.S.
During an El Niño winter, the jet stream can stay in the lower half of the country (figure 2). El Niño is often associated with drier, warmer winters in the Cornbelt. That could mean less snowfall, though it depends on the precise shape of El Niño. Less snowfall could fare well for applying fertilizer throughout the winter, with no snow cover and warmer conditions not freezing the ground. On the other hand, if we do get a cold snap during the winter months, less snow cover to protect our winter wheat stands may increase the chances of damage to the crop.
Figure 1: This map from NOAA shows the weather conditions for different parts of the country, in a typical El Niño winter, when the jet stream is pushed south.
In conclusion, the chances of having an El Niño winter are pretty strong this year. There is nothing we can do to stop or prevent this phenomenon from occurring. We can, however, recognize an opportunity to continue applying inputs throughout the winter. As long as the ground is not frozen and there is little risk of soil moving off the field, continue applying P, K, and pelletized lime/gypsum. If you apply what next year's crop needs ahead of planting, the seedling will never have to "want" nutrients and can take off with no hesitation!
FOR MORE INFORMATION:
Please complete the form, and we'll get you in touch with your Territory Manager from The Andersons.
---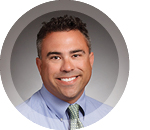 Dave Dyson is a regional agronomist for The Andersons' Farm Centers which are located throughout Ohio, Michigan, and Indiana. He is an Indiana native and grew up on a dairy farm in Miami County. A graduate of Purdue University with a degree in Crop & Soil Science, Dave has a deep knowledge of various agronomic topics and is committed to helping growers improve their crops. If you have any questions, Dave can be reached at david_dyson@andersonsinc.com.
---