Update from the Field: Time in a Bottle
Posted by Dave Dyson, Agronomist on April 04, 2019
---
The post may reference products and/or services only available to our Retail Farm Center customers. For more information contact your Territory Manager at The Andersons.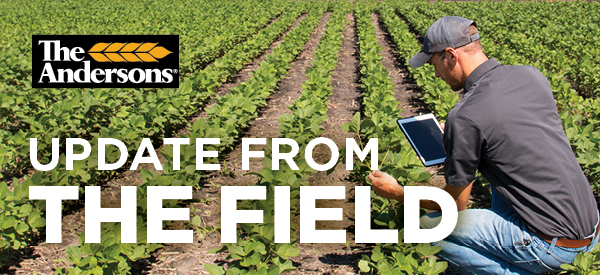 As my favorite folk singer, Jim Croce, once mused, "If I could save time in a bottle, if words could make wishes come true", I'd wish for some dry/warm weather. "But there never seems to be enough time, to do the things you want to do!" These words have never rung truer than this spring. Are we ever going to get everything done that needs to be done before corn planting begins? Does it matter if we start planting corn in April in the Corn Belt? Or, can we attain yields just as well by planting later, as long as we continue applying a high-quality, low-salt starter in-furrow with the seed?
Planting early does not always guarantee the top-end yield. One of the best examples of this divergence of thinking is when you compare cropping years 2009 and 2012. Cropping year 2009 had a very wet and cool beginning to the year. I remember thinking, "Are we ever going to get into the field and plant this darn crop?" Only 20% of the corn crop was planted by May 15th, with the majority of the corn going into the ground during the last week in May.
In 2012, most of the corn acres were planted before April 30th, with 94 percent of the corn crop in the ground by May 15th. I'm not sure if anyone remembers the average yield in 2009, but it was a respectable 10 percent above the trend line. I know no one can forget what happened to the corn yields in 2012, a miserable 38 percent below trend line.
Even though the 2009 corn planting season started later, I still recommended using a high-quality, low-salt starter in-furrow at planting time. I had a lot of questions from producers who wanted to "just go" and did not realize the advantage of putting a starter on later-planted acres. I totally disagreed with those producers! In a wet/cool spring, sidewall compaction can be a valid reality, and restricted roots can limit your plant's uptake of vital nutrients early on in the season. The corn plant will determine the size of the ear by the growth stage V5 (figure 1). During these early stages you cannot restrict nutrients from a young corn plant without seeing a drastic reduction in ear size. If your roots are restricted due to cool/wet or compacted soils, your plant will rely on the starter to provide those crucial nutrients in a timely matter.
Figure 1: This picture from Mississippi State University shows at what height V5 can occur in a corn plant.
To close, Dr. Nielsen from Purdue states, "Delayed planting by itself is no guarantee of lower ABSOLUTE grain yield. I see little reason to change any crop inputs because of delayed planting." Applying a high-quality, low-salt starter in the seed furrow will deliver the nutrients a young corn plant is craving. Adding a fulvic acid in a product like Fulvic LQ™ or MicroCarb ZMB™ to your starter will kickstart the microorganisms around the root system and increase the delivery of nutrients to the corn plant.
Contact your Territory Manager from The Andersons for more information on high-quality liquid starters and other specialty ag products.
---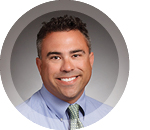 Dave Dyson is a regional agronomist for The Andersons' Farm Centers which are located throughout Ohio, Michigan, and Indiana. He is an Indiana native and grew up on a dairy farm in Miami County. A graduate of Purdue University with a degree in Crop & Soil Science, Dave has a deep knowledge of various agronomic topics and is committed to helping growers improve their crops. If you have any questions, Dave can be reached at david_dyson@andersonsinc.com.
Fulvic LQ and MicroCarb ZMB are trademarks of The Andersons, Inc.