Update from the Field: If We Make It Through December…
Posted by Dave Dyson, Agronomist on September 04, 2019
---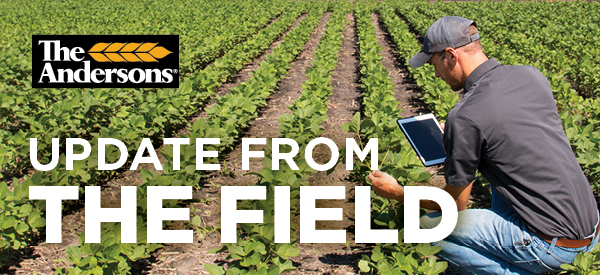 As Labor Day slips past and football season comes into full view, it is time to start looking forward to fall and harvesting this year's crop. Every time I yield check this year's crop, an old Merle Haggard song comes to mind, "If We Make It Through December". In the song, the old Okie from Muskogee muses about hard times and the disappointment his daughter will have since there will be no money for Christmas. I'm hoping this isn't the case for growers this year, and the frost holds off until December.
The high temperatures the Corn Belt experienced during the end of July helped push the corn crop along. The rain we received in August set corn and soybeans up for success. The question is now if the crops have enough time to reach maturity before a killing frost. Corn and soybeans are both susceptible to frost. With the crop planted 30 days late in many areas, we need a killing frost to be delayed; otherwise, yields could be affected.
While traveling around and talking to producers, the year 1974 keeps coming up. In 1974, we had a late spring and an early frost, resulting in a wet and light test weight corn crop. Corn had an average 40% moisture and 40 test weight. An early frost can also have a negative effect on a soybean crop. When soybeans encounter an early frost, they stop growing, and their seed will start to dry down. This results in significantly smaller soybean seeds, roughly the size of BBs, which can lead to a 20 bu/ac reduction in yield.
The corn crop is shaping up to be better than anticipated, and the crop out there looks great. As you can see in Figure 1, any corn acres planted in May are now starting into growth stage R5, as corn kernels begin to dent. This corn should be black layering, approaching physical maturity, around 15 days from now.


Figure 1: This picture was taken Aug. 27, 2019, near the Walton, Indiana, facility. This was a 111 day corn, planted in mid-May and was at the growth stage R5 at the time this picture was taken.
Figure 2 shows the same maturity corn, 111 day corn, which was planted three weeks later. The corn acres which were planted during the first week in June are finishing the milk growth stage (R3) and entering the dough growth stage (R4). These acres should be approaching physical maturity in 45 days. Unfortunately, history and predictions show we may have our first killing frost sometime in the next 30 to 60 days.


Figure 2: This picture was taken Aug. 27, 2019, at the Walton, Indiana, crop plot. This was a 111 day corn, planted on June 8th and was at the growth stage R3-4 at the time this picture was taken.
The crop is out there, and conducting yield estimates right now is showing trend line yields. The devil is in the details, will this crop mature before a killing frost? Only time will tell. If you have any questions about estimating your crop's yield, contact your local Ag Advisor from The Andersons.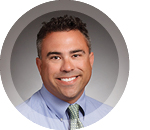 Dave Dyson is a regional agronomist for The Andersons' Farm Centers which are located throughout Ohio, Michigan, and Indiana. He is an Indiana native and grew up on a dairy farm in Miami County. A graduate of Purdue University with a degree in Crop & Soil Science, Dave has a deep knowledge of various agronomic topics and is committed to helping growers improve their crops. If you have any questions, Dave can be reached at david_dyson@andersonsinc.com.