Update from the Field: Get Out and Scout!
Posted by Dave Dyson, Agronomist on September 26, 2019
---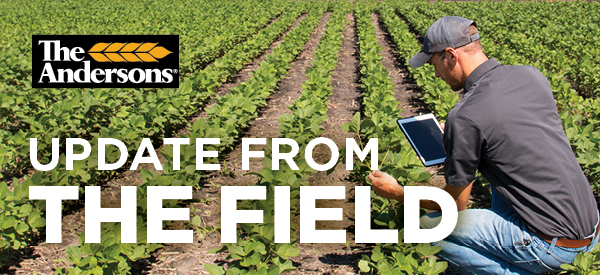 Disease has been coming into the corn crop early and strong this year due to the unusually late planting conditions and stressful wet and dry spells throughout its growth and reproduction. In most parts of the country, the crop struggled to develop a strong and healthy root system, which is its first defense to naturally ward off disease. Without this strong start, the corn could not take in as much mineral nutrition from the soil and microbial nutrient cycling. As a result, the corn has pushed all its energy into reproduction, and is now running out of steam to ward off fungal leaf tissue diseases.
Kudos to the producers who took heed and applied a fungicide. These producers have bought extra time for their crop to mature and ripen. However, even those fields which had fungicide applied at VT are now showing signs of heavy infestation. Let's take a look at the diseases affecting crops and actions we can take to help mitigate yield loss.
The three main fungi that have been terrorizing the countryside are: gray leaf spot, northern corn leaf blight, and tar spot. Symptoms of gray leaf spot, Figure 1, are rectangular lesions that start at the bottom of the plant.
Figure 1: This picture was taken Aug. 1, 2019, south of Kokomo, Indiana, and shows rectangular lesions. These lesions are typical of gray leaf spot.
These lesions will work their way up the plant while spreading over the entire leaf's surface. Northern corn leaf blight, Figure 2, presents as cigar-shaped lesions spreading up the plant and will ultimately cover the plant.


Figure 2: This picture, taken on Aug. 29, 2019, west of Kokomo, Indiana, shows the classic cigar-shaped lesions typical of northern corn leaf blight.
Tar spot, Figure 3, presents as dark, raised spots called stromata. Stromata can be very hard to find in fields, but these sporulating bodies can pack quite a punch, producing inoculum that can quickly spread throughout a field and surrounding areas.


Figure 3: Multiple tar spot stroma found in the lower canopy. (Photo Credit: Tiffanna Ross, Purdue)
The visual symptom that we are seeing now resembles late-season nitrogen loss, especially when scouting a field from a truck going by at 55 mph, Figure 4.


Figure 4: This picture was taken September 9, 2019, west of Stockdale, Indiana. If you are scouting at 55 mph it is possible to mistOverPass is a registered trademark of The Andersons, Inc.ake disease moving up the corn crop for late-season nitrogen deficiency.
When we get out and examine the plants closely, we can identify the lesion scars on the leaf surface. There is nothing we can spray on the fields approaching R5 (early dent) that will be effective at stopping or even slowing down the disease. At this point, the crop will have a high chance of lodging this fall. The best defense at this late stage is to identify the disease-infested fields and plan to harvest these fields first. My recommendation is to harvest once the grain dries down below 25. You will incur higher drying bills, but harvesting early will mitigate the risk of the crop lodging if we get a bad wind storm.
For those disease-infested fields, it's important to put together a game plan once these fields are harvested. Be prepared to take soil samples to understand nutrient limitations or imbalances that contributed to the more unhealthy corn that was susceptible to disease. Reflect on the spring weather challenges we faced in 2019 and consider a different approach that may include one or more of the following:
Starter fertilizer to help the corn push through water-logged, compacted soils
Splitting up nitrogen applications, including foliar N, such as OverPass® CF with a fungicide application
Boost your soil's microbial populations to withstand harsh weather extremes with a soil health product like humic or fulvic acid. The Andersons carries liquid and dry options for humic acid, as well as multiple formulations with fulvic acid.
In conclusion, go out and scout your fields. Place those fields with the worst disease pressure up to the front of the harvest list in order to prevent the possibility of lodging. Lastly, make note to remember these fields so that you can make a game plan to treat them differently next year.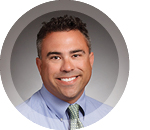 Dave Dyson is a regional agronomist for The Andersons' Farm Centers which are located throughout Ohio, Michigan, and Indiana. He is an Indiana native and grew up on a dairy farm in Miami County. A graduate of Purdue University with a degree in Crop & Soil Science, Dave has a deep knowledge of various agronomic topics and is committed to helping growers improve their crops. If you have any questions, Dave can be reached at david_dyson@andersonsinc.com.
OverPass is a registered trademark of The Andersons, Inc.