Update from the Field: Best Practices for Winter Wheat
Posted by Dave Dyson, Agronomist on October 02, 2019
---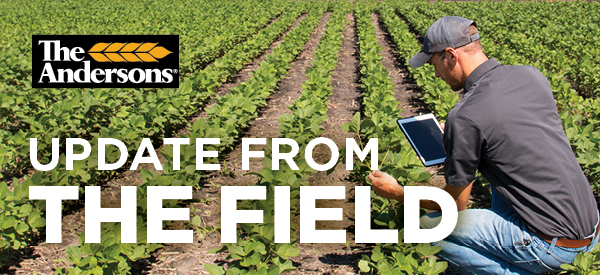 Harvest has finally come to the Corn Belt! Five months ago, some people predicted our crop would not mature before frost hit. Fortunately, the weather forecast looks favorable, and the frost will hold off until after the black layer occurs in corn in many regions. As soybean fields get harvested, planting those fields to wheat may be on the minds of some producers. See below for best practices for planting wheat following harvest.
FERTILITY
It is important to first establish your fertility program. A good fertility program is essential for a healthy wheat crop. A wheat crop requires the application of 120 units of nitrogen during the wheat season. If the wheat crop follows soybeans, 20 units of nitrogen is deducted due to utilizing the soybean credit toward the total. The remaining 100 units needs to be divided up between fall and spring. A tried and true fall pre-plant fertility recommendation is 100lb/ac of AMS, 100lb/ac of MAP, 100lb/ac of potash, and 2lb/ac of actual zinc. When planting, utilizing a PureGrade® low-salt starter, such as Season Pass® with MicroCarb ZMB™, will help provide the wheat crop with an available supply of phosphorus, nitrogen, and potassium. A starter application will result in quick, even emergence and stand establishment before winter.
During top dress in the spring, the balance of the nitrogen should be applied with a nitrogen stabilizer such as UltraMate® Zn (Figure 1). One gal/ac of UltraMate Zn contains carbon in the form of humic acid that helps to protect the nitrogen, while providing a quart/ac of Nulex® Zinc 15%. This recommendation ensures enough nitrogen will be available in the fall to promote tillering of the wheat plant.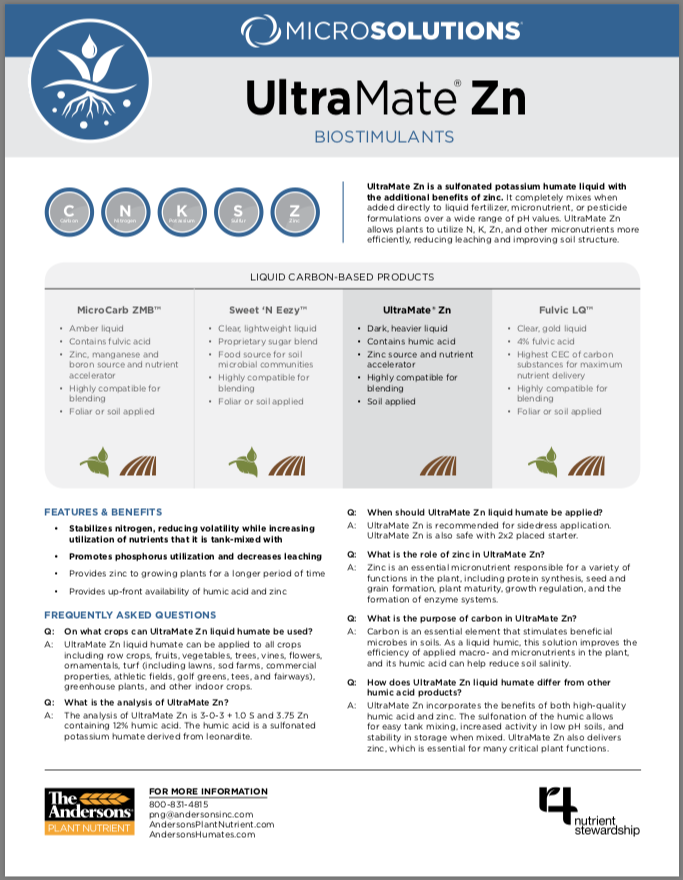 Figure 1: UltraMate Zn will protect your nitrogen, while providing zinc to the crop.
TIMING
The next consideration for wheat planting is timing. The Hessian fly (Figure 2) is the first pest to recognize when determining your planting date. These unwanted immigrants came to North America in the straw bedding of the Hessian troops during the American Revolution. Planning to plant after the Hessian fly is active is the best defense against infestations of this pest. This date, otherwise known as the fly-free date, varies by geography (Figure 3). In the southern/central Corn Belt, the date when it is safe to plant wheat is usually after the middle of September. In the northern Corn Belt, the fly-free date is not as critical, but a good rule of thumb to follow when planting wheat.


Figure 2: Image of a Hessian fly.
Figure 3: Map of fly-free planting dates based on geography.
Barley yellow dwarf virus (BYDV) has become more of a problem in the past few years (Figure 4). This disease can cause up to 20% yield reduction in a winter wheat crop. The symptoms can resemble mineral deficiencies or damage from low temperatures. Wheat growers often fail to associate early aphid infestation with BYDV. The cherry wheat aphid (Figure 5) can transmit the virus that causes the BYDV. Planting wheat after the fly-free date will help minimize exposure to aphids and the potential transmission of BYDV. If you still find yourself with an aphid infestation, systemic insecticides can be the most effective in stopping fall aphids. Contact insecticides are an alternative to systemic insecticides. Contact insecticides have quick knockdown but can be tricky with the timing of application.


Figure 4: Visual symptoms of barley yellow dwarf virus (BYDV) in wheat.
Figure 5: Cherry wheat aphid on a wheat plant.
POPULATION
Winter annual weeds can be damaging to the emerging wheat crop. Planting the correct population will help in controlling weeds. It is recommended to plant 1.7 million seeds per acre. Warm and wet weather in the fall can boost chickweed and purple deadnettle populations and can smother young wheat plants. Scout your fields and make sure these winter annuals don't get out of control. Spraying the wheat with a post-emergent broadleaf herbicide such as 15oz/ac of Huskie® from Bayer can eliminate winter annual weeds and provide good residual throughout the spring. This will allow the application of DuPont™ Harmony® Extra for weed clean-up in the spring.
In conclusion, utilize a good fertility package that will promote fall growth and overwinter tillering. Be sure to plant after the fly-free date for your area. Scout during and after wheat emergence for weeds and insect pressure. Finally, make sure to protect the nitrogen next spring with a good nitrogen stabilizer.
If you need assistance building your fertilizer program or require help with any other aspects of wheat planting, contact your local Ag Advisor from The Andersons.
---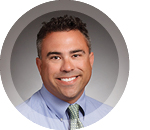 Dave Dyson is a regional agronomist for The Andersons' Farm Centers which are located throughout Ohio, Michigan, and Indiana. He is an Indiana native and grew up on a dairy farm in Miami County. A graduate of Purdue University with a degree in Crop & Soil Science, Dave has a deep knowledge of various agronomic topics and is committed to helping growers improve their crops. If you have any questions, Dave can be reached at david_dyson@andersonsinc.com.
PureGrade, Season Pass, UltraMate, and Nulex are registered trademarks of The Andersons, Inc. MicroCarb ZMB is a trademark of The Andersons, Inc. Huskie is a registered trademark of Bayer. DuPont and Harmony are trademarks or registered trademarks of E. I. duPont de Nemours and Company.