Update from the Field: What's the Dope on Hemp?
Posted by Dave Dyson, Agronomist on January 14, 2020
---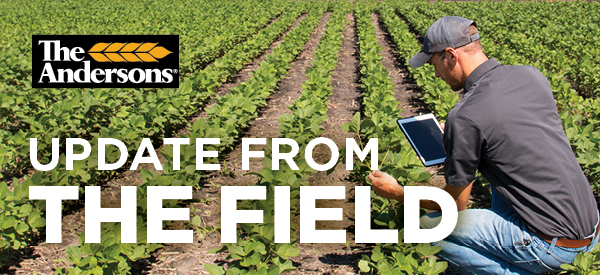 Before considering growing techniques for hemp, it is essential to understand the definitions of a few key words and the recent history of the hemp market. Tetrahydrocannabinol (THC) is the psychotropic substance in the cannabis plant. THC is one of at least 113 cannabinoids identified in the cannabis plant. Hemp is a plant in the cannabis family that contains less than 0.3% THC. Marijuana plants are also in the cannabis family but have a THC content of 0.3% or greater.
In 2014, the United States House of Representatives passed the hemp amendment to the Farm Bill. This amendment allowed pilot programs and research to begin on industrial hemp. The 2018 Farm Bill was more expansive with regards to the hemp market, it allows broad hemp cultivation, expanding beyond the pilot programs passed in 2014. The bill permits the transfer of hemp-derived products across state lines for commercial or other purposes. It also puts no restrictions on the sale, transport, or possession of hemp-derived products, so long as those items are produced in a manner consistent with the law.
Next, it is essential to look at cultivation and what has worked best for individual producers over the last several years. Seed selection and genetics play an important role in producing the correct type of end-product your market is willing to purchase. In 2020, many states will begin the process of certifying hemp seed for the first time. When making decisions to purchase seed, talking to your local state agency for recommendations will help guide you to reputable seed dealers. Buying non-certified seed from a state that has legalized marijuana can prove disastrous if your end-product needs to be low in THC.
Planting is the most critical pass you can make across your field. Deciding where and when to plant can make or break a successful hemp crop. Hemp plants like well-drained soil; a sandy/loam soil type is preferred, as this plant does not like wet feet. Soil temperatures need to be around 50 degrees or above for optimal germination. In the Corn Belt, these soil temperatures usually occur in April or May. When incorporating hemp into your crop rotation practices, it is suggested to plant hemp once every three years to reduce the likelihood of disease. Hemp plants can host the same white mold fungus that attacks soybeans, Sclerotinia sclerotiorum, so following soybeans is not advised.
When planting to harvest the hemp crop for grain or fiber, solid seeding works the best. Planting seeds at a rate of 40lb/ac is the sweet spot for both seed and fiber production. When planting for CBD production, there are two schools of thought. The first is a high input/management approach. These producers grow the hemp plants similar to tomatoes. In this approach, a grower usually plants all-female clones or seedlings on raised beds at a population of 1500 plants/ac, sometimes under plastic, Figure 1.


Figure 1: This picture was taken outside of Hartford City, Indiana, on August 7, 2019. Female clones were planted at a population of 1500 plants/ac at $5/plant.

This management style costs around $10,000/ac in planting costs. The second theory is direct seeding with a soybean planter in 30-inch rows spacing, at a seeding rate of 4000 seeds/ac, Figure 2.


Figure 2: This picture was taken outside of Logansport, Indiana, on September 13, 2019. This field was planted with a Kinze soybean planter on 30-inch rows at a seeding rate of 4000 seeds/ac. The blank areas of the field are where the producer removed the male plants.

With this approach, the grower purchases non-sexed seed and manually removes the male plants from the field. Due to the reduced cost of purchasing non-sexed seed and not utilizing raised beds or plastic, this style of planting can cost 10-fold less than the high input/high management approach.
The fertility needs of a hemp plant are similar to corn. Always soil test to determine nutrient needs prior to the application of fertilizer. Marguerite Bolt, hemp extension agent at Purdue University, has shown the amount of nitrogen applied during the growing season has an inverse relationship to the amount of THC the plant produces, Figure 3.


Figure 3: This chart from Marguerite Bolt, Purdue University Hemp Extension Agent, shows an inverse relationship between nitrogen and THC percentage. Remember, the state will destroy your crop if the THC levels spike to 0.3% or above.

In short, the more stress the plant undergoes during its growth stages, the more THC the plant will produce. Limiting stress caused by scavenging for nitrogen results in the plant producing less THC.
In conclusion, before embarking on growing hemp, develop a plan for how you intend to manage your hemp crop. There are many essential pieces to this plan that range from planting to fertilization. Just as in row crops, before applying fertilizer or lime, never guess, soil test. The Andersons has created two specialty crop bulletins with information about 1) CBD and 2) fiber and seed production.

---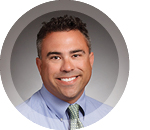 Dave Dyson is a regional agronomist for The Andersons' Farm Centers which are located throughout Ohio, Michigan, and Indiana. He is an Indiana native and grew up on a dairy farm in Miami County. A graduate of Purdue University with a degree in Crop & Soil Science, Dave has a deep knowledge of various agronomic topics and is committed to helping growers improve their crops. If you have any questions, Dave can be reached at david_dyson@andersonsinc.com.
© 2020 The Andersons, Inc. All Rights Reserved.