The Andersons Expands UAN Storage at Lordstown Facility
Posted on February 25, 2020
---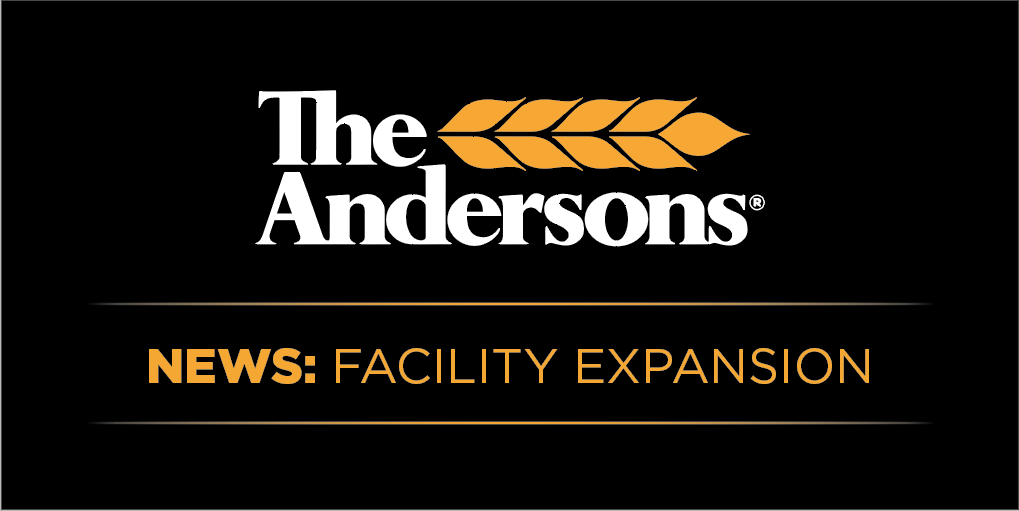 MAUMEE, OHIO, February 25, 2020 – The Andersons (Nasdaq: ANDE) is pleased to announce the construction of a new 1.5 million-gallon urea ammonium nitrate (UAN) storage tank at its Lordstown, Ohio, facility to better serve their customers and the UAN market. The Lordstown facility is a wholesale fertilizer distribution terminal, storing and shipping fertilizer materials and blends.
The total storage capacity for UAN at Lordstown will be 3 million gallons. This facility is unique in that it is able to blend ammonium thiosulfate (ATS) and features an unattended automated loadout system, enabling customers to load 24 hours a day, seven days a week.
"The construction of this additional capacity at our Lordstown facility is exciting," stated Andy Spahr, Director of Primary Nutrients for The Andersons. "Lordstown is a critical part of our primary nutrient distribution network, and we look forward to expanding our safe and convenient liquid fertilizer terminal to better serve our partners in the region."
The new UAN storage tank is expected to be completed by June. For more information about the Lordstown facility, visit andersonsplantnutrient.com/agriculture/facilities#OHIO.
About The Andersons, Inc.
Founded in 1947 in Maumee, Ohio, The Andersons, Inc. (Nasdaq: ANDE) is a diversified company rooted in agriculture that conducts business in the commodity trading, ethanol, plant nutrient and rail sectors. Guided by its Statement of Principles, The Andersons strives to provide extraordinary service to its customers, help its employees improve, support its communities and increase the value of the company. For more information, please visit www.andersonsinc.com.
© 2020 The Andersons, Inc. All Rights Reserved.