Update from the Field: Boost Yields with a Kicker
Posted by Dave Dyson, Agronomist on February 27, 2020
---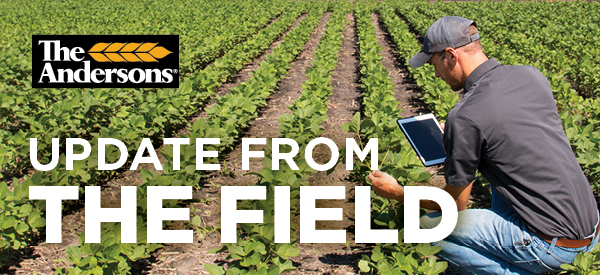 "Kicker" or "add on" are terms often used to describe a supplemental product added to a fertilizer application such as a starter or foliar fertilizer. Agronomists have regularly recommended adding macronutrients, micronutrients and carbon as kickers to starter fertilizer, with a goal of improving yield.
Starter fertilizer usually contains nitrogen, phosphorus and potassium, and it may also include micronutrients such as zinc and sulfur. Nitrogen and phosphorus are responsible for enzyme production and cell division, helping to push seedlings out of the ground. Potassium helps in disease prevention and in the movement of vital nutrients up and down the plant. Zinc is among the most deficient nutrients in the soil profile, Figure 1. Zinc is critical for protein and enzyme production, as well as the transportation of calcium up and into the seedling. When added to the starter, sulfur: 1) lowers the pH around the seed and root system, helping to make more nutrients available to the young plant, Figure 2; and 2) combines with nitrogen in the plant to aid in the production of enzymes.


Figure 1: This A&L Great Lakes Labs synopsis of soil tests over time shows the average soil sample in 2018 only had 4 ppm of zinc. We recommend applying supplemental zinc when soil tests are at or below 5ppm.


Figure 2: This pH chart from the University of California shows more nutrients are available to plants at a slightly acidic pH level.
Carbon-based products, like MicroCarb® and UltraMate® LQ have proven to be successful kickers when used in conjunction with a starter fertilizer, both in-furrow and 2x2 placement. MicroCarb combines fulvic acid with zinc, manganese, and boron. MicroCarb is light in color and does not obscure the red ball system on a planter. Fulvic acid has a high cation exchange capacity (CEC) value due to its small size, making fulvic acid a great chelating agent, helping deliver nutrients into the plant, Figures 3 and 4. UltraMate LQ is a combination of humic acid and fulvic acid, which aids in nutrient delivery into the crop. UltraMate LQ has shown positive results when used in a 2x2 starter application, Figure 5.
Figure 3: Fulvic acid has a high CEC value due to its small size.

Figure 4: Fulvic acid is a very good chelating agent, helping move nutrients into the plant.


Figure 5: UltraMate LQ was applied at a rate of 1gal/ac in 2x2 placement with 19-17-0 in Ohio and Nebraska. At harvest, the treatment that received UltraMate LQ yielded a 6.6 and 2.75bu/ac increase respectively.
In conclusion, combining a humic or fulvic acid kicker with a fertilizer application will maximize the benefit of applied nutrients. The Andersons has created innovative products that utilize the synergies between carbon and nutrients. If you have more questions about the use of these or any other products from The Andersons, contact a trusted Ag Advisor at The Andersons.
---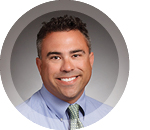 Dave Dyson is a regional agronomist for The Andersons' Farm Centers which are located throughout Ohio, Michigan, and Indiana. He is an Indiana native and grew up on a dairy farm in Miami County. A graduate of Purdue University with a degree in Crop & Soil Science, Dave has a deep knowledge of various agronomic topics and is committed to helping growers improve their crops. If you have any questions, Dave can be reached at david_dyson@andersonsinc.com.
© 2020 The Andersons, Inc. All Rights Reserved. MicroCarb and UltraMate are registered trademarks of The Andersons, Inc.