The Andersons Update: COVID-19
Posted on March 24, 2020
---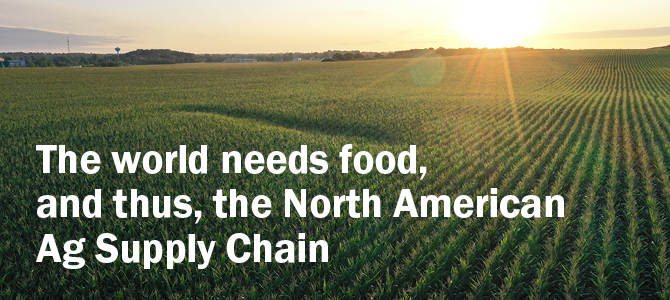 The Andersons is proud to play a key role in the agriculture supply chain, enabling our customers to grow the corn, wheat, soy and other agricultural products which play a critical role in our nation's food supply. We are doing what we can to keep our employees, customers and communities safe, while still striving to provide extraordinary customer service.
Times like these show why we are striving to be the most nimble and innovative company in the North American Ag Supply Chain.
As things continue to rapidly evolve with impacts on business and personal life due to the novel coronavirus (COVID-19) we're proactively managing the situation to the best of our abilities.
The Andersons has been taking steps to ensure that our facilities are clean, safe, and open for business. We have prepared for this and continue to work diligently to support the critical industries that we serve during this time. We are taking additional steps in order to ensure our employees and customers stay safe as we continue to support our communities and country during this time.
Outlined below are the precautionary actions we are currently taking with our teams and facilities to help keep our customers and employees safe:
Our sales teams are conducting all customer meetings and interactions by phone, email or video conference until further notice.
We're restricting visitors to limit exposure at our facilities.
We're actively preparing for supply changes by monitoring inventory and preparing shipments
We hope that you remain safe and continue to prepare for spring. Like the weather, this too shall pass. We will get through it together and keep our focus on the things that really matter - our families, our customers, our communities and our coworkers.
Thank you for being a valuable part of the food supply chain.
We're proud to serve together with you in this time of need.
FOR MORE INFORMATION:
Please complete the form, and we'll get you in touch with your Territory Manager from The Andersons.