Update from the Field: Agronomists Can Dig It
Posted by Dave Dyson, Agronomist on May 15, 2020
---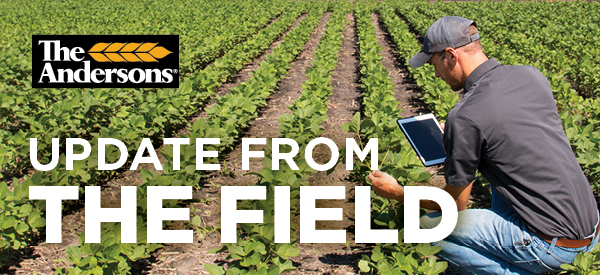 With planting season in full swing, it is essential to make sure seedbeds are prepared correctly. Uniform no-till stands of corn can be difficult to achieve if conditions at planting are not ideal.
One of the challenges with planting into a no-till field with high amounts of surface residue is achieving seed-to-soil contact. To ensure a successful planting pass, minimize the amount of residue that encounters the seed and avoid "hair-pinning" residue in the seed furrow. If residue becomes pinned in the seed furrow, moisture can be wicked away, leaving dry pockets and delaying germination. Seed-to-soil contact helps ensure optimum moisture absorption by the seed that is required for initiating the germination process. Inadequate seed-to-soil contact will result in later emergence of the corn seed. Late emerging plants will be delayed in development, making them competition to plants that emerged earlier. Yield losses to uneven emergence can easily be over 20 percent, according to research from Pioneer, Figure 1.
Figure 1: The above data from Pioneer shows a decrease of yield as much as 21% when corn emerges unevenly.
When scouting fields, always look for uneven emergence. In many cases, the cause of uneven emergence can be found under the soil surface. When scouting a field where there is uneven emergence, it is helpful to dig the affected plants to determine the cause. In most cases, the shorter plants have residue hair-pinned in the roots (Figure 2), which will result in a delay of emergence. Attaching row cleaners ahead of the seed openers on the corn planter will clear the way of obstructions in the seed furrow.
Figure 2: This picture, showing "hair-pinning" by a planter's seed openers, was taken on 5/11/18 near LaGrange, Indiana. The residue in the seed furrow caused the delay of this seedling's germination.
In conclusion, always carry a shovel when scouting crops, as troubleshooting should always start with the roots. Don't discount the little things. Residue in the seed trench seems like a trivial problem, but it may not allow the seed to be seated in the bottom of the trench, or it may start wicking out moisture around the seed. Always plant into a clean seedbed, even in a no-till system. A residue-free seed furrow can be achieved with the correct equipment. If you have further questions or issues during the planting season contact your trusted Ag Advisor from The Andersons.
---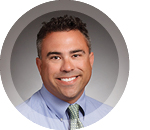 Dave Dyson is a regional agronomist for The Andersons' Farm Centers which are located throughout Ohio, Michigan, and Indiana. He is an Indiana native and grew up on a dairy farm in Miami County. A graduate of Purdue University with a degree in Crop & Soil Science, Dave has a deep knowledge of various agronomic topics and is committed to helping growers improve their crops. If you have any questions, Dave can be reached at david_dyson@andersonsinc.com.
© 2020 The Andersons, Inc.